2 items tagged "Romania"
Results 1 - 2 of 2
Category: News from the Ground
Created on Saturday, 30 January 2016 19:01
In September 2015 Romanian Anti-Corruption Prosecutors opened a criminal investigation against intermediaries acting on behalf of the private company ApaNova/Veolia, the provider of water services in Bucharest. Bucharest local councillors had allegedly taken bribes in order to approve tariff increases. The documents presented by the prosecutors showed how water prices doubled between 2008 and 2015 (a 125% increase). Further investigation in October and November 2015 led to the direct indictment of the company itself for an alleged tax evasion worth 5 million euro, among other accusations.
Bucharest privatised its water services in 2000 after a 2-year buffer period during which the concession procedure took place. The World Bank and the International Financial Corporation, a member of the World Bank Group, acted as consultants. The decision to outsource the sewage and water services occurred in the context of poor water quality and sewage services provided by the then public company, Regie Autonome. This Company required investments of over 1 billion dollars, which the municipality claimed it could not afford to make.
Read more on the website of LeftEast
Category: Videos
Created on Friday, 07 February 2014 10:46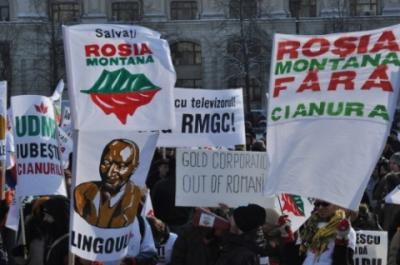 Rosia Montana is a small village in the heart of Romanian Transylvania. Its natural, cultural and historic heritage is of an inestimable value. Today an open-pit gold and silver mining project threatens to destroy this village and forever pollute its groundwater. This project, one of the largest in the world, is led by the Canadian company Rosia Montana Gold Corporation (RMGC).
EasyTagCloud v2.4 Free